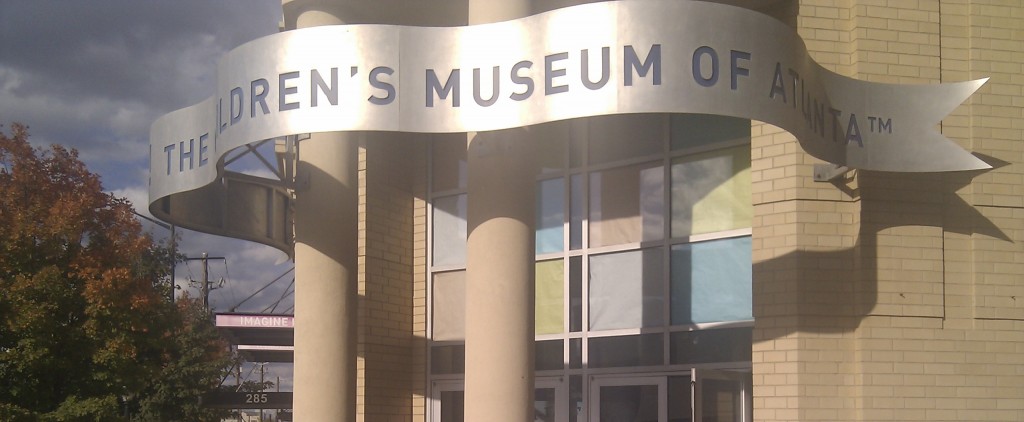 Date of Visit: November 8th, 2011, Tuesday
Place: Imagine It! Children's Museum of Atlanta (Atlanta, USA) – www.childrensmuseumatlanta.org/
Today we (my wife and I) went to very interesting place called "Imagine It! Children's Museum of Atlanta".  It's called museum but it is not like a real museum. Children can find a lot of play ground around there. They can even milk the cow. So, imagine it.
I have never seen something like this place. Kids can spend some much time and also learn very good things. I think, any other nations should have some place like this one.
It's for families with kids. We don't have any child yet. So, we were not allowed to enter. But we were able the get in because we pretend like a family member of some other families with kids. Also there is an entrance fee, usually. But we didn't pay. It's free every second Tuesday of each month.
Museum is in the downtown of Atlanta. Also other famous places exist near there. Such as World of Coca-Cola, Georgia Aquarium, Centennial Olympic Park, CNN Center, etc… We walked around and took some pictures and videos of these places from outside. We didn't enter because it was getting dark. We decided to visit them later.
Here are the some pictures to remind us this day.
[pe2-gallery album="aHR0cDovL3BpY2FzYXdlYi5nb29nbGUuY29tL2RhdGEvZmVlZC9iYXNlL3VzZXIvZW1pbmRlZGUvYWxidW1pZC81NjgyNjU1NzI1NzczNjY5ODA5P2FsdD1yc3MmYW1wO2hsPWVuX1VTJmtpbmQ9cGhvdG8="]
---
---